Everyone knows that the best parties always end in the kitchen. With our series Kitchen Party, we're sitting down with Feast On Chefs to get to know them, and the local foods that inspire them, a little better.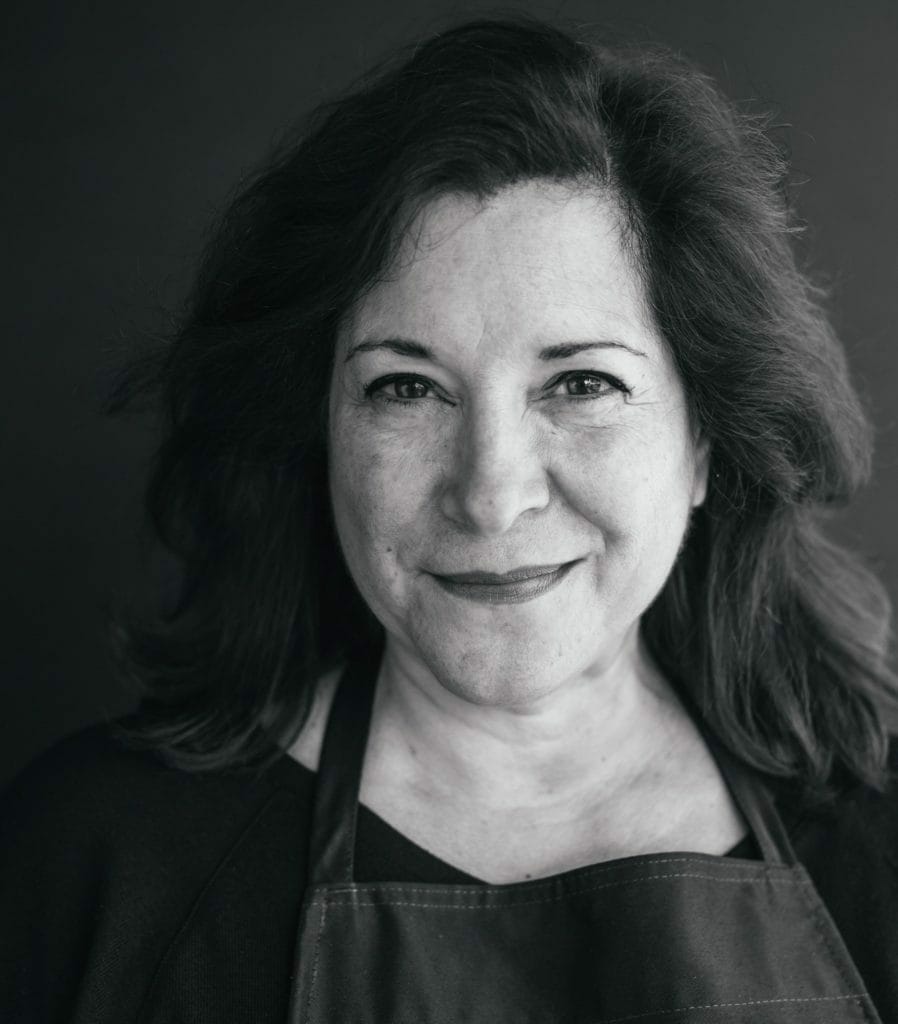 ---
Cynthia Peters

Chef and owner,
From the Farm Cooking School
Check out their
Feast ON Profile here
!
---
What's your favourite seasonal

ingred

ient?

 
Fresh peas straight from the pod, slightly undercooked with butter.
What's your drink of choice? 
Lightly oaked Chardonnay, especially from Prince Edward County. There are so many wineries doing it right here.
Most underrated ingredient? 
Chervil. An amazing, delicate herb in so many dishes, plus beautiful for plating. It grows wild in my herb garden, so I use it a lot.
Off-duty, what are you most likely to be cooking at home? 
Anything Asian. I love the flavour profiles and the ease of preparation when you are in a hurry.
What's the best part of working with Ontario food and drink?
The anticipation and excitement of the rotating fruits and vegetables throughout the growing season.  I love teaching clients how to swap out various ingredients in recipes. We pair the dishes with local wines and cider at the classes. They get a real taste of the region.
What are you most looking forward to doing in 2016? 
It's the same every year – meeting people at my school that are excited about learning, cooking and eating local food.  It is always one of the most enjoyable parts of the job.
If I entered a competitive eating contest, I'd definitely win if the item was…. 
Popcorn!
Favourite road trip in Ontario?
Waupoos – just down the road to the Southeast part of Prince Edward County.
---
What we're dying to try?
It's tough to choose just one of Cynthia's award-winning culinary experiences. This summer, we have our eyes on her heirloom tomatoes cooking class, which will have her guests sampling a wide variety of tomatoes from Cynthia's garden as well as Vicki's Veggies' offerings.