Everyone knows that the best parties always end in the kitchen. With our series, Kitchen Party, we're sitting down with Feast On Chefs to get to know them, and the local foods that inspire them, a little better.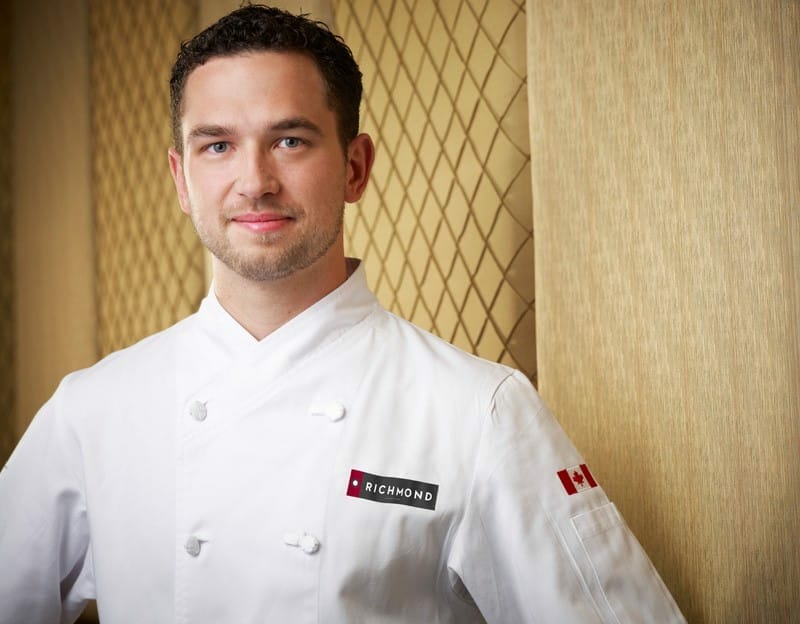 Chef Carl Heinrich
Richmond Station
Toronto, ON
Checkout their Feast On profile here!
---
What's your favourite seasonal ingredient?
I love cooking with herbs straight from the garden. In our garden at The New Farm we are growing some really fun herbs, like Mexican Marigold, Anise Hyssop and Epazote.
What's your drink of choice?
Usually wine, and usually white.
What is your favourite dish to prepare for a group of friends?
Anything outside over a fire. Start with a trip to a farmer's market and then a walk through the garden before I start cooking.
What's the best part of working with Ontario food and drink?
Meeting the producers and going to their farms. If you want to find the best ingredients, you need to start by knowing the farmer.
Why is Feast On important to you and your restaurant?
Feast On celebrates local. Richmond Station buys local food and wine – we make Canadian cuisine.
Fill in the blank: "If I entered a competitive eating contest, I'd definitely win if the item was _______".
Richmond Station Burgers.
What does your 'Perfect Weekend' in Toronto look like?
Lots of food, friends and family; lots of backyard, live music and maybe a bit of sailing.
---