Everyone knows that the best parties always end in the kitchen. With our series, Kitchen Party, we're sitting down with Feast On Chefs to get to know them, and the local foods that inspire them, a little better.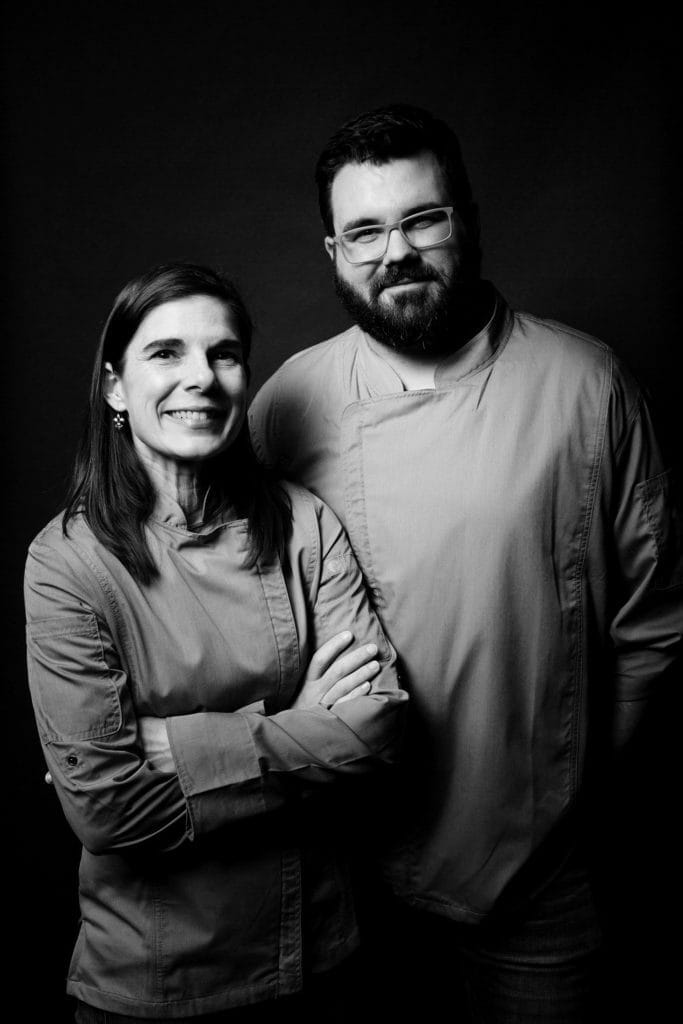 Seen here with business partner, Bruno Lepage.
Kate Lepage
RIV Chip Stand
Sturgeon Falls, ON
Check out their Feast On profile here!
---
What's your favourite seasonal ingredient?
Berries from Leisure Farms, they make delicious milkshakes!
Most underrated ingredient?
Burger buns.  Last season we made it our mission to find the best burger and in the process, we realized the importance of finding the best bun as well.
What inspired you to start Riv Chip Stand?
The Riv was started long before me and I was lucky enough to purchase the business from the previous owners. They took such great care of Riv Chip Stand for 20+ years and then passed on all of their trade secrets to me.
What's the best part of working with Ontario food and drink?
The variety of incredible ingredients we have to cook with, and the passionate producers we are able to partner with.
Why is Feast On important to you and your restaurant?
It is important to be part of this food quality cycle.  Supporting local farmers and producers by using their ingredients allows us to serve high quality fresh food, which keeps our customers happy and coming back for more.
Fill in the blank: "If I entered a competitive eating contest, I'd definitely win if the item was _______".
Chocolate chip cookies!  I definitely have a sweet tooth.
What does your 'Perfect Weekend' in Sturgeon Falls look like?
Warm sunny days when the locals, and tourists, come out and enjoy all of the beauty that Northern Ontario has to offer.
---